Botox® Cosmetic

Discover the proven results that 11 million women and men have experienced.
With real, noticeable results, no surgery and no recovery time, there are many reasons why BOTOX®Cosmetic has been chosen by millions of women and their doctors.
BOTOX®Cosmetic may be the one for you. You may feel that the moderate to severe glabellar lines between your brows make you look tired or unapproachable, or have other reasons for being curious about BOTOX®Cosmetic. Ask Dr. Khuu about BOTOX®Cosmetic to find out if it is right for you.

BOTOX® Cosmetic is a prescription medicine that is injected into muscles and used to improve the look of moderate to severe frown lines between the eyebrows (glabellar lines) in people 18 to 65 years of age for a short period of time (temporary).
BOTOX® Cosmetic is administered by Dr. Khuu as a simple, nonsurgical treatment that is injected directly into the muscles between the brows. It works by blocking nerve impulses to the injected muscles. This reduces muscle activity that causes moderate to severe lines to form between the brows.

BOTOX® Cosmetic can be used to reduce wrinkles around eyes, forehead, frown lines, necklace lines, smoker lines, bleeding lipstick lines, and downturning of the corners of mouth. Individual results may vary.

BOTOX® Cosmetic is certainly not just for women. If you are a man and think it's time to do something about those moderate to severe glabellar lines between your brows, talk to Dr. Khuu about whether BOTOX® Cosmetic is right for you.
6% of total BOTOX

®

Cosmetic procedures are performed on males (313,714 procedures)
BOTOX

®

Cosmetic is the most popular minimally invasive physician administered aesthetic procedure for males (314,000 procedures)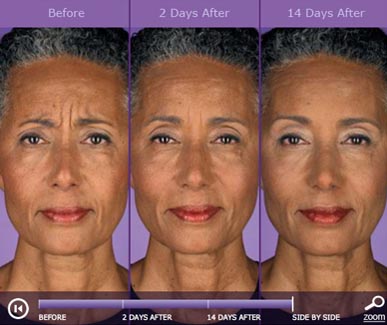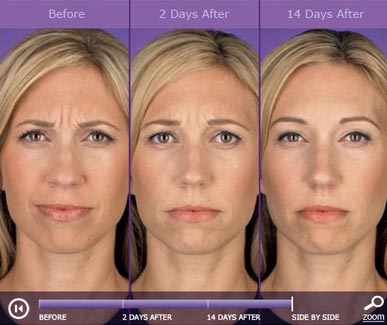 Juvederm® XC
Fillers
Young, healthy-looking skin contains an abundance of a naturally hydrating substance called
hyaluronic acid
(HA). But as you age, sunlight and other factors can reduce the amount of HA in your skin. The lack of HA causes your skin to lose structure and volume, creating unwanted facial wrinkles and folds - like those
parentheses
lines around your nose and mouth.
Using a dermal filler like JUVÉDERM® XC is a safe and effective way to replace the HA your skin has lost, bringing back its volume and smoothing away facial wrinkles and folds.

JUVÉDERM® XC dermal filler is a nonsurgical treatment for nasolabial folds and other facial wrinkles. Using a fine needle, Dr Khuu eases JUVÉDERM® XC under the skin to fill the soft tissue of the dermis. This adds volume and diminishes the appearance of wrinkles and nasolabial folds instantly. JUVÉDERM® XC dermal filler can also be used for ip augmentation.

While there are a variety of hyaluronic acid fillers, JUVÉDERM® XC is uniquely formulated. A next generation HA filler, JUVÉDERM® XC uses a manufacturing process called HYLACROSS™ technology. HYLACROSS™ gives JUVÉDERM® XC its special smooth-gel structure that holds up over time. That's why JUVÉDERM® XC is the first smooth-consistency HA gel and the only HA filler that's FDA approved* to last up to one year with only one treatment.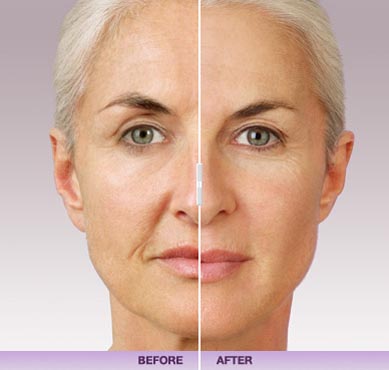 Latisse® eyelash enhancement
Buy 2 get 1 Free while supplies last. Longer lashes in as early as six weeks.